No.23 Eyelash Extensions Superbonder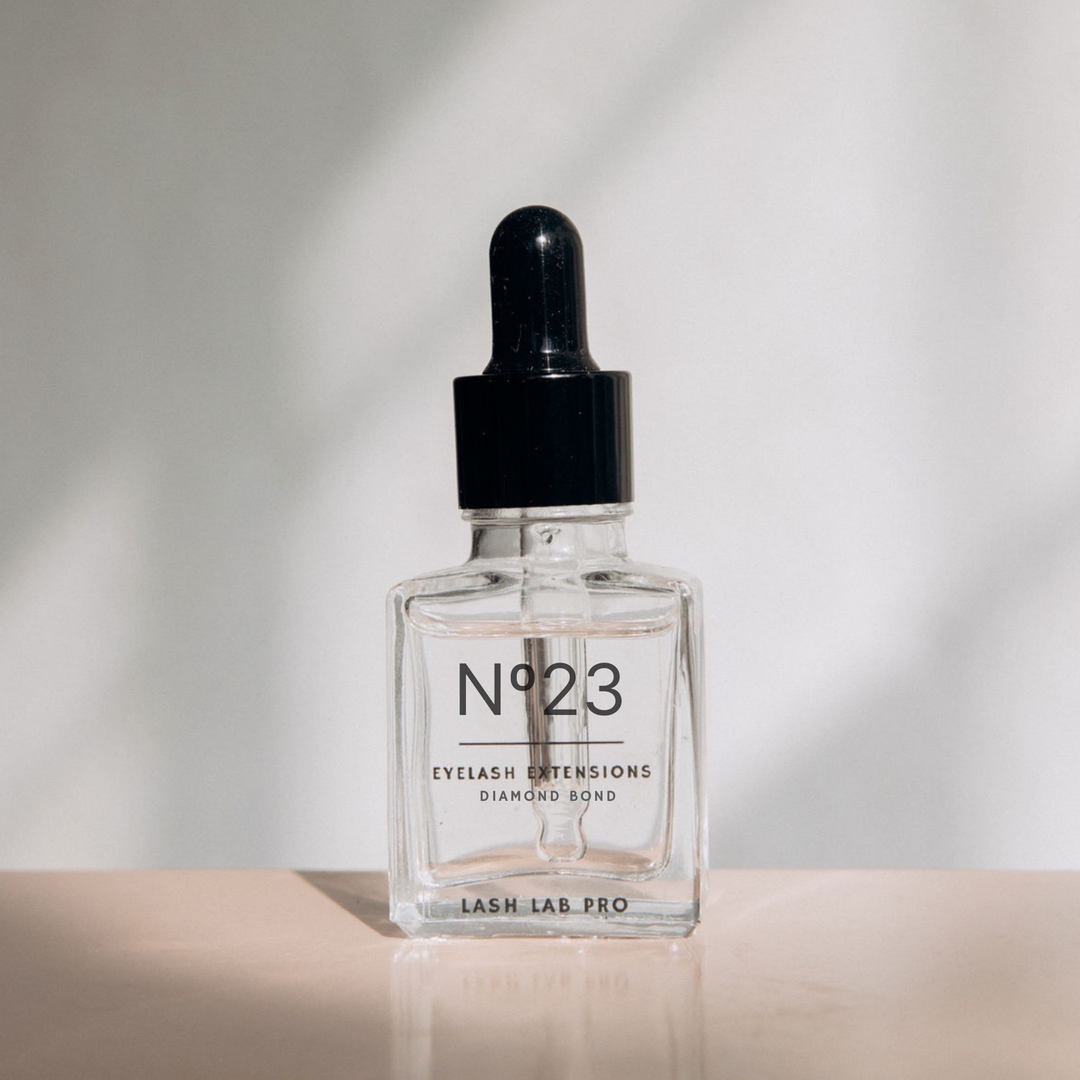 This eyelash extension superbonder solution is the key to superior retention. With an innovative formula that increases retention by 30% or 2 additional weeks, it seals the point of attachment and secures the bond in place, adding elasticity and reducing sensitivity and allergic reactions. 
adds elasticity to the adhesive increasing retention 

polymerizes the adhesive safely without shock polymerization

reduces irritation and sensitivity to adhesive radicals 
Once you've completed the eyelash treatment, wait 3-5 minutes and apply 1 small drop of No. 23 Superbonder onto a micro fiber brush 

 and carefully apply at the bottom 2-3mm of the eyelash set (adhesive contact area). Make sure to apply only a small drop of the product(a little goes a long way) to avoid getting it into the client's eye, which may cause eye irritation and/or stinging.

Allow the product to dry for 1-2 minutes. 

Remove the eyepatches and let the client open their eyes.
Capacity: 15ml
Caution: Do not get solution into eyes.
If gets into the eye use a lash fan or rinse with warm water